About
"A Norwegian-American from the Evergreen State with a Full House."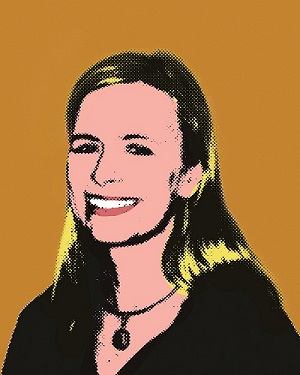 Lindy Neubauer is the creative professional behind Kreative Haus. She is an experienced marketing communications professional with an M.A. in Communications from California State University, Fullerton and a B.A. in Communications from the University of Nevada, Las Vegas, with vast experience in corporate communications. Her unique background as a Pacific Northwest native (WA), Southern California transplant and a USAF veteran attribute to her unique perspective and life experience.
Lindy is dedicated to helping small businesses, musicians and non-profits get their brand message out to their audiences, traditional media and digital/social media.  She is located in Orange County, California but is available virtually anywhere.
She supports many local and international charities including Surfrider Foundation, Girls Inc., Wounded Warrior Project, Boot Campaign, Orangewood Foundation, Laura's House, Red Cross and World Vision.
With three young children (hence the 'full house'), she is an official card-carrying member of the "Party of 5 Club" – a raucous group that frequently hosts flash mobs and other mayhem.
Lindy writes about the act of writing, creativity, inspiration, books, authors, music, brands, outdoor adventures, rogue travel, theater, comedy, Norwegian culture and other random musings. She welcomes guest posts from other creative professionals.
New
: the
Kreative FM podcast
.
Please 
contact
 Lindy to see how she might be able to help you with your writing, content strategy, social media, promotion, booking and publicity/public relations initiatives.
Connect with Lindy/Kreative Haus on the following sites:
Instagram
Facebook Page
Twitter
Google Plus
Linked In
Pinterest
Tumblr
YouTube
---